A humble Entrepreneur that creates new chances
Over the years, I got the chance to interview a range of people from all walks of life  and despite the interest I get about their lives, only a few every now and then surprise me with their abilities to turn something negative to positive and to make their life as successful as they wish. Here is one of the interview I have enjoyed doing with Luca.
Prior to meet Luca, someone described him as being very funny and  extravert. So I was eager to meet him.
When I first arrived in the room to interview Luca I knew instantly who this person was amongst the dozens of people present. Luca is tall dark headed man 6ft something with a very interesting personality. As I sat down to interview him, he kindly jokes around and asked me if I was the interviewer for which I answered yes. What stroke me was his ability to make me comfortable despite never met him before. As I was aware that Luca is a very busy man, I started by asking basic questions:
What's your name, how old are you and where are you from?
My name is Luca Bonucci, I am 29 and I am from Rome, Italy.
His first answers where straight to the point but one thing interesting was that you could sense Luca was proud about where he was from emphasising on Italy. While it sounds obvious for someone like me who has travelled all over the world, you would be surprised by the number of people who may not know where to pin point Rome on a map. So I was not really surprised on his answer, which underlined his ability to pay attention to details. However, I was very keen on knowing more about his background that made him who he was. I carried on by asking:
How did the idea of opening a croupier school came about?
I spent 2 years in Manchester, UK and 2 years within a cruise ship company.  I was then  working part-time as a Croupier in Manchester, UK and then part-time at MCA Languages before my role at MCA Languages developed to a full time job. As Luca was describing his time spent within Manchester, he was smiling reminiscing the souvenirs he had within Manchester. He continued by stating:
After my work as a croupier and Communication Officer within MCA Languages, I went back to Rome where I had the opportunity to join the JCA (Jegas Croupier Academy) which translates to Games Croupier Academy literally or simply a Croupier School. This was an incredible opportunity that opened up for me particularly because I joined the JCA School in 2013 as a student and now  I  had been offered the opportunity to be made partner of the school. This was just breath-taking; as opportunity like this don't come along often, so I grabbed it with both hands. From then on, I decided to devote my time in helping training future croupiers in order to live the experience I have lived. This is where my career as a Croupier took a stall for the better. I could sense Luca's passion about sharing his knowledge to future students so I asked:
How does your school differentiate from the others?
We offer diverse locations, from Rome to Milan or Malta. This means that our trainees get to be exposed first hand on a market full of opportunities. In addition to that, we guarantee a job to our trainees which means that after the training they are not left bear handed like most of the mainstream degrees, we place them in a job within our  exclusive partnerships we have created over the years.
Because let's face it, you go and train in the best universities, spend countless money in private tutoring to get a degree; and what's more you spend 90% of your time 'hoping' that this degree will lead to the best job which will secure your future.  However, as the past, present and future are demonstrating… degrees, certificates or diplomas do not guarantee a job and particularly in this time and age. Your degree is a prerequisite for the competitive workforce; the topic is irrelevant.
As someone came to the door and interrupted the interview, by asking whether we have seen Mr Taylor, Luca in a very calm and professional manner carried on…
But it's not just the diverse locations or the guarantee of a job, it's a package! We proud ourselves to give a high standard training to our students, that support and guide them as students and follow them once they become employees. The ratio between success and failure is 99% against 1% which means that our trainees are hired in prestigious Casinos all over Europe.
So what's your biggest challenge as an Entrepreneur?
Just like anything in life is to keep learning and never stop. The market for Casinos keep on evolving and understanding it is key to adjust and provide a quality training to our trainees. As I was running out of time and the door kept on being opened… I asked my last question to Luca.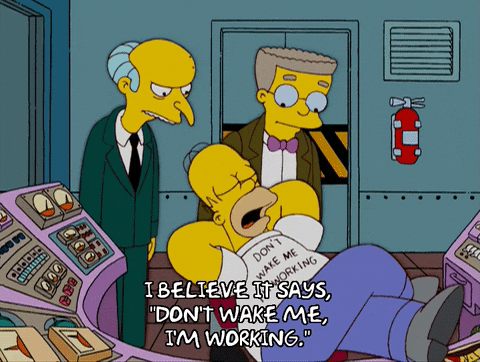 What would you advise to anybody wishing to become an entrepreneur?
What a very interesting question this is…. Well, the market I am within does not provide the opportunity to make plans as it is constantly evolving. However, like I learned at MCA Languages, confidence is key and I am doing my very best to maintain the high reputation we have in order to achieve steady growth. I constantly look outside the box to find new opportunities such as Asia or South America. However, I know that I certainly have a long road ahead of me where I will make mistakes and where the future might become blink. Yet, I would advise to any new comers as an Entrepreneur to make plans, to be ready to fail, to fix it and carry on. Adjust your strategies, learn from your competitors' mistakes and always, always be humble which creates opportunities.
As I closed the interview, I realised that Luca was not more 'extravert' than any other people I have met, Luca was only considered 'extravert' by the rest of the society because his intelligence might not have been understood and his ability to make people smile was another trait that led him where he is today; a humble Entrepreneur that creates new chances.
For more information about MCA Languages, contact us on info@mcalanguages.com or whatsapp us on +447718647989 you can also call on +441618328411
Please reload