'Finding an Internship can be hard work'
Finding an internship can be hard work, and it gets even more complicated when you want to do it abroad. However, there are a few tips that can make your life easier:
As the saying goes, "fail to plan, plan to fail": Get ORGANISED! It's a basic advice, but organisation is key to simplicity. Anticipate and look for an internship in advance. Companies look for interns weeks before they need them. Once you have got your internship, it will give you more time to prepare yourself, go through all the paperwork needed and see things coming.
 

As you are going to work abroad, pay attention to the agreements between you and your employer and to your rights there, as the regulation is often different between countries.
Look for an accommodation, but if you don't find one right away in advance, DON'T PANIC! It is often easier to find a room once you have arrived in the city where you are going to stay. There are a lot of cheap hostels where you can stay a few days upon your arrival, while you are looking for a more permanent solution. Plus, local people can give you advice, and you can actually see the distance from the office and the rest of the city, which is better than imagining it behind your computer screen miles away. At #mca.properties they offer nice accommodation that suits the need of most interns.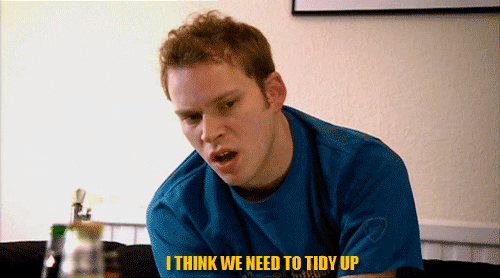 The best plan is to share a flat with other students or interns. If you live with local people, they will give you all the best tips in town, not to mention you will make huge progress in the language spoken there as you will have to speak it 24/7 and as they will teach you things (and funny expressions ;)). If you live with other foreign students, you will all have a common point, that is living far away from home (and trust me, it helps bonding!). That way, you can all learn from each other's culture and country, and at the end you will have friends all over the map!
 

Get out of your comfort zone! You are moving to a foreign country, so try new food, meet and talk with people, don't stay alone in your room waiting for it to pass! You will be working but in your free time, go and explore what the city you are in has to offer! Last but not least, don't be afraid to speak and stay positive: many people are not brave enough to do what you are doing, so this can only be positive for you!
This is not only about a working experience although you will undoubtedly learn a lot and create a professional network. It is above all a cultural and personal adventure that will definitely change you!
For more information about MCA Languages, contact us on info@mcalanguages.com or whatsapp us on +447718647989 you can also call on +441618328411
Please reload