Manchester United, from Heaven to Hell
One year ago, no one could imagine the new Manchester United. In fact, before that, every one was scared to play in Old Trafford, the theatre of dreams.
When all of us had remembered free kicks of David Beckham or the arrogance of Eric Cantona, it's unbelievable to see now mistakes of Rio Ferdinand or the lack of success of Wayne Rooney. Why this change?
For me, the reason is called David Moyes.
Since his arrival, no one is scared to play against Manchester United.
Since his arrival, Manchester United isn't at the top of the Premier League.
Since his arrival, Manchester United is mocked by all.
At the same period, last year with Sir Alex Ferguson, Manchester United were first of the Premier League. This year, they are only seventh!!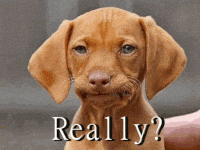 But there are some reasons to hope that this Manchester United will become again THE Manchester United. In fact, when Sir Alex Ferguson had come to Manchester on November 6, 1986, results were catastrophic.
But we know the end of his career as Manchester United coach. Secondly, legends never died. And Manchester United is a legendary football team.
In 1999, when I was young and I was watching the Champions' League Final with Manchester United vs Bayern Munich, I was in heaven. Yesterday, when I  watched the Champions' League with Olympiakos vs Manchester United, I was in hell...
- Tarik
For more information about MCA Languages, contact us on info@mcalanguages.com or whatsapp us on +447718647989 you can also call on +44()1618328411
Please reload