Fifty Shades Darker for a Valentine's Day
So what if you do not have a Valentine?....
I spent my valentine's day going to the cinema with my housemate Sarah and her Friend. We went to Market street (#marketstreet) the main 'shopping street' area in Manchester (#Manchester), it was exactly the place to be where you could find anything and everything! Meeting Sarah's best friend and 2 other Italian girls had nothing like you would expect on a valentine day. We were a group of girls ready to enjoy ourselves despite the big advertisements out there for couples, couples and more couples!
After buying our popcorn we were ready to enjoy the so called movie of the year to see: 'Fifty shades darker' I am going to give you my honest opinion on this movie trying as much as possible to be objective, so please bare with me.
You know what frustrates me the most? Well so called popular movie of the year… I don't get that… Is it because it is movie coming from the bestseller of El. James? I don't know. Let me explain what that movie is about.
This movie recounts the love story of Anastasia steels and Mr Grey.
Mr Grey is the attractive, successful businessman and billionaire courted by so many girls but as you know when something is too good to be true, it usually is too good to be true! Yes you have guessed well, Mr Grey has a mysterious and dark past which makes him the man he is today.
On the contrary, Ana is the 'girl next door' who shares her apartment with her best friend who is a journalist. Her friend was not able to conduct a very important interview with Mr Grey and instead of calling sick, he has asked Ana to replace him and conduct the interview with Mr Grey.
As soon as Mr Grey laid eyes on Ana, something happened and it is at that moment that their love story started. One thing you should know is that prior to this movie their love story was recalled in the first movie called "Fifty shade of grey" who I believe was "okay". I would not say that the movie was interesting but I liked the beginning of their story.
This second episode "Fifty shade darker" #fiftyshadedarker was terrible… and let me tell you one thing,  I am someone who always try to see half glass full rather than empty.
There was no plot, no climax no action EVERYTHING and I mean it EVERYTHING was PREDICTABLE! BORRRING!!!!!
As we say in French, Everything was Cliché……Is that supposed to be the 21st Century woman? Ana come on so Deuuuuhhhh and Grey so grey! Characters appear disappear at the right time (i.e. Christian who appear from the middle of nowhere and disappear again… oh man Life isn't like that, is it now?
Jamie Dornan and Dakota Johnson acting was pathetic, not realistic, boring, not convincing and if this movie was supposed to show somewhat LOVE then it seems to me it was more something along the lines of friend with a passion for porn than lovers! I didn't see the LOVE that they should show to us, they seems to be much like xxx Friend than lovers, It's my point of vue, I didn't see any "tension" or "love" (I mean, I can give you an example of perfect demonstration of love "Leonardo dicaprio and Kate winslet as Jack and Rose" in only one scene we can see LOVE) here there isn't any "love" chemistry between them.
As I do not like to finish on a negative point, I must give credit to beautiful costumes, the sceneries… and of course the choice of music. Ana and Christian are also a very glamorous couple.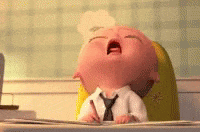 Despite all the above, I was really disappointed about the lack of plot, climax and possibly actions, something spicier should have been injected in that movie….. In my opinion, the whole viral aspect of popularity around "Fifity shades …'' is not something I understand. Will I be able to watch the third movie?... will I be single for valentine's day? Will my friends want to go and spend sometimes at the movie? Well only time will tell… until then if you are curious and want to find out more about this movie… go and see it!
For more information about MCA Languages, contact us on info@mcalanguages.com or whatsapp us on +447718647989 you can also call on +441618328411
Please reload