Take on an internship, become a better you
There was only one thing which pushed me to go abroad and that was my Internship. For those in the early stages of trying to find an internship here I will share with you some advice on how to find an internship, why finding an internship is important and what does an internship brings to your life.
1.       Be organised!
Don't look for your internship just 1 month ahead of starting it. As soon as you know you will have to take on an internship, you should look at the field which interests you the most. Do your research, that is to know about the country you plan on going whether that be an english, spanish or chinese country? You have to set your choice before starting any paperwork. Because remember you will need to write your CV and cover letter in that language. My advice is simple make one choice in terms of the language either english or spanish speaking country and start. Because let's face it, the  more countries you choose, the more cover letters and resume you will have to do. Save your time!
2.       Prepare your CV and cover letter
In this time of age, you need to be original to stand out and this is particularly true if you are looking at an internship within the communication field. To create your CV you have a multitude of choices: my advice, use a software. It's easy to create a CV and the software makes it fast and beautiful. You can use Canva.com which is a free online software, and offers various templates of resume for free. More developed templates are also available but for a cost. CVDesignr offers  templates but I think it's less efficient than Canva, less creative maybe too. If you have more knowledge in software, InDesign and Illustrator these may be interesting! Try to be original in your resume as employers read about 50 CV if not more per day. Despite your originality, don't forget the rules related to the different countries. For instance, in France, employers like to see an ID picture on your resume while in England, it's better to delete it.
In addition to your resume, I would advise to add a  cover letter. You can find a lot of templates on Internet but please! Write one yourself because recruiters know when it has been copied. They usually receive the same type of cover letter and it is quite boring for them, make it personal. Be honest, be yourself, show your motivation, your passion about the position you wish to fill. Explain why you chose this company, this country, this field. Just show a little bit more of your personality without writing an entire book. Prepare a cover letter which will serve you as a template then adapt it according to the company or country you are aiming for. Don't forget to put the address of the company, as it will show your interest and make some research about the company. And inevitably, ask a teacher to correct your grammar mistakes because this might make the difference between your application and another.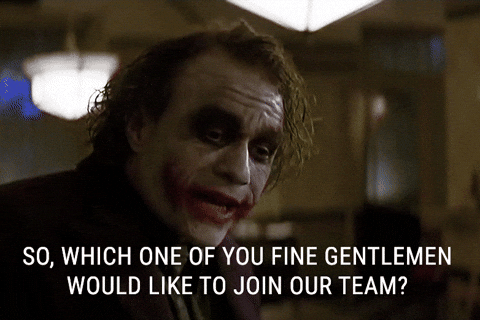 3.       Apply
Once you have prepared your CV and cover letter, time to apply. Either answer to offer on a website or you do a spontaneous application.
To answer to offers on website, you may use Linkedin which is an interesting professional social network. It allows you to make contact with employers and recruiters and also with former classmates, who could help you find an internship through their network. Companies also publish everyday new job or internship offers you could answer. Another interesting website, and the one where I found my internship at MCA, is vip-stages. It's an internship database with a lot of offers all around the world. Be careful with applying online because it is not unheard of that a lot of scammers post fake announces and make you waste your time. For the lazy one or those who are scared of looking for internships, they can ask for the help of some companies who will charge you to place you within a company such as theinterngroup or other companies will give you the details of a company against  a fee. My advice, don't be lazy and start your experience yourself. You will save money and be proud of yourself.
For spontaneous application, just find the contact of the company on their website, write an email and be kind and enclose your cover letter and resume and wait. If after two weeks, you're still without any answer, try to send a follow up email, you just never know!
4.       Enjoy and learn!
Last but not least, once you have finally landed your dream internship and are ready to pack your belongings. The adventure begins. You just have to enjoy it because an internship is one of the most interesting professional experiences you will do while studying. It allows you to practice the skills you have developed throughout your study and show you that you are capable of becoming a professional full time. Once thing for sure, in the midst of all that, don't forget to enjoy the country, city where you will be because being well in your internship also means  being well in the city where you are heading to.
Enjoy reading this article? Why not grabbing a cuppa and read more about Sara's first time in a shared house here!
For more information about MCA Languages, contact us on info@mcalanguages.com or whatsapp us on +447718647989 you can also call on +441618328411 Don't forget to like on the heart and comment below!
Please reload